I'm sorry quotes and sayings with images. if you are also struggling with the appropriate words to mend the barrier. If yes, then our I'm sorry quotes are for your perfect apology.
If you are also not sure how to say sorry and find your tongue-tied. When it comes to making revamp relations. Especially when you heart someone you love most.
When you are going for an apology from the heart, never go with the wrong words or a loss of words. You can take help from experts or use these apology quotes.
Admitting your mistakes or faults is the first decisive step towards making things right once again. These I'm sorry quotes will help you apologize in the right way that reflects how you truly feel.
If you ask for forgiveness or to inspire your personal apology use these quotes. Whether your recipient apologizes with a pretty kind apology or a lighter request for a forgiveness
Below wisdom words surely put a smile on their face and saying sorry is easy for you. Share these I am sorry quotes with your family members, friends, or on social media. you can use them in your WhatsApp status.
I'm Sorry Quotes [2022]
"Be the hero of hearts; learn to say I'm sorry." Richelle E. Goodrich
"Chocolate says "I'm sorry" so much better than words." ― Rachel Vincent
"He who is sorry for having sinned is almost innocent." Seneca
"Never try to dominate the one who says sorry to you for their mistake because they understand, you are more important than their ego."
"I don't like it, and I'm sorry I ever had anything to do with it." – Erwin Schrodinger
"Forgiveness does not change the past, but it does enlarge the future." Paul Boese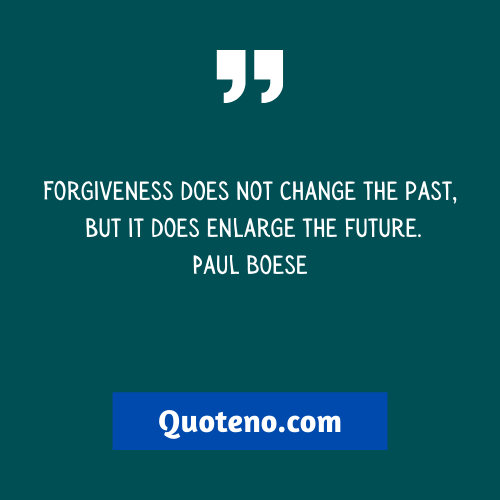 "Saying sorry to someone is hard… but putting your pride down for someone is the hardest." Christina Orante
"I don't like it, and I'm sorry I ever had anything to do with it." Erwin Schrodinger
"The ability of a person to atone has always been the most remarkable of human features." – Leon Uris
"'I'm sorry you're angry' is NOT an apology." Lisa Lutz
"Sorry doesn't prove anything unless you mean it. " Ashley Sexton
"I'm sorry." Once again, those were the words. And now, anytime someone says I'm sorry, I'm going to think of her."― Jay Asher
"Not admitting a mistake is a bigger mistake." ~ Robert Half
"I'm sorry for making you lose your temper. But if I'm being honest, you look boiling hot when your temper boils over." Unknown
"I am not sorry for fighting with you. But I am sorry that I fought with you for the wrong reasons." Please forgive me!
"True remorse is never just a regret over consequence; it is a regret over motive." – Mignon McLaughlin
"The art of a sincere and heartfelt apology is one of the greatest skills you will ever learn." – Jeanette LeBlanc
Apology Quotes
"I'm not very good at saying sorry, but I apologize." – Chris Kurtz
"An apology is a good way to have the last word. " Unknown
"Proper apologies have three parts: 1) What I did was wrong. 2) I feel bad that I hurt you. 3) How do I make this better?" – Randy Pausch
"Everything is my fault, I'll take all the blame." Nirvana
"A sincere and warmly-expressed apology can produce the same effects as morphine on a suffering soul."― Richelle E. Goodrich
"Apologies bring people together." – Nick Smith
"The first to apologize is the bravest. The first to forgive is the strongest. The first to forget is the happiest." Unknown
"An apology is the superglue of life! It can repair just about anything!!"― Lynn Johnston
"Life becomes easier when you learn to accept an apology you never got." Robert Brault
"It isn't always to apologize for your mistakes but doing so shows a person with a strong sense of self." – Byron Pulsifer
"Never make a defense or an apology until you are accused." King Charles
"Right actions in the future are the best apologies for bad actions in the past."– Tyron Edwards
"Never apologize, mister, it's a sign of weakness." John Wayne
"Maturity is the ability to reap without apology and not complain when things don't go well." Jim Rohn
Sorry Quotes For Gf (Girlfriend)
"My heart will rot in guilt because I will never forgive myself for what I did… but it will still continue beating to seek solace in your forgiveness. I'm sorry my love."
"I betrayed your trust and created my life's biggest disaster. But now I realize that your love in my life is all that matters. I am sorry."
"I have never felt this bad in my entire life. I love you and I would never hurt you on purpose. I will do anything for you to forgive me. Just don't be mad, baby. I love you. "
"Darling, please feel free to take as much time as you need to heal. I will be here waiting as long as it takes for your forgiveness. Even if it's until the end of time. That's how much I love you."
"I'm sorry I can't stop crying, I just can't believe that I could hurt you like that. You are my favorite human being in the world, and I want you to be the happiest man alive. I hope that you can forgive me."
"I want us to be together again, that is why I am sending you this apology message. I am very sorry for what happened. Hope you will find it in your heart to forgive me. I love you and I always will."
Sorry Quotes For Bf (Boyfriend)
"Would you please forgive me and kiss me and love me and show me that you still care for me?."
"I miss you so much, my love. I want to feel you next to me. I'm really sorry and I hope that you will forgive me."
"Take me back in your arms, hold me close tightly. Feel my heavy breath, as I tender my apology. Hold my hands, nervous and sweaty. Look into my eyes as I say sorry. Give me a hug, give me a kiss. Let's again embrace our love's bliss."
"My love, my man, I'm very afraid to lose you, so I want to apologize from all my soul. You are the best thing that could have happened in my life. Love you!."
"I never intended to hurt you but it seems like destiny intended to make you feel that I did. Please forgive me for causing you pain and all my actions that we insipid. Sorry."
"Let me apologize to you for my wrong words. It happened accidentally. You are the best man I have ever known. Love you."
"Forgiveness is just a part of being in a relationship. Although my goal is to limit the number of times that I must seek your forgiveness, it cannot always be helped. Please accept this apology and let's put these pain-filled days behind us."
Sorry Quotes For Best Friend
"Friends are God's gifts apology for relations." Hugh Kingsmill
"A simple apology could fix a friendship that shouldn't have ended in the first place. Don't let your ego stop you from doing what's right." – Unknown
"I have committed such a great crime by hurting you dear best friend and I am already feeling too bad to even express. Please forgive me for this one time."
"True friends stab you in the front." oscar Wilde
"I have been immature and ended up hurting you. I am sorry from the core of my heart dear best friend. Please accept my apology."
"Our friendship is lifelong. My silly mistake is just a little pothole along this beautiful journey. I am sorry."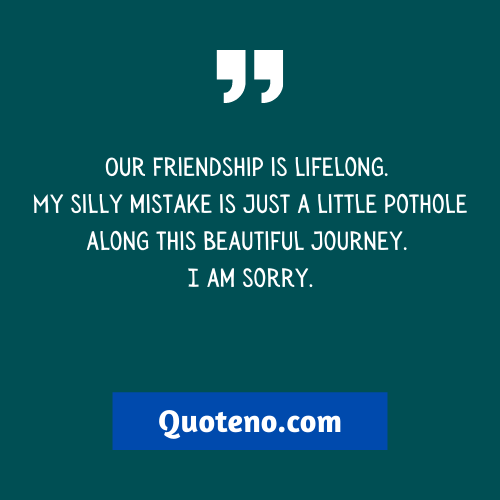 "I don't care whether you forgive me or not. You will forever be the friend who I love a lot. I'm sorry."
"I won't say a word. The sweetest apologies are never said, they are felt. I am just going to let you look at the tears in my eyes until your heart melts. I am sorry."
I'm Sorry Quotes For Him / Her
"Dear, love for you has deeply rooted in my heart, so I am always worried when you take offense at me. Please, forgive me."
"Beloved, with you, I realized that in the relationship lie cannot even be in the name of good. I'm sorry, I feel bad without you."
"Please give me a chance to prove that I can be a better person. I miss you. I apologize for my decision. Forgive me."
"I am sorry for what I've done, I trust in your prudence and wisdom."
"I hate when we fight. I feel alone and abandoned when I can't talk to you. I know you feel the same. I apologize for acting like crazy, I never meant to hurt you, love. You are my everything, please forgive me."
"Darling, I cannot promise that there will be no more fights, but I can promise that I will try to be a better person for you every day. I'm so sorry."
---
Read also: nothing is impossible quotes