Best funny Sunday quotes and sayings with images. For the weekend here are very funny Sunday quotes to get you in the mood for the coming week ahead. Enjoy these quotes with a smile on your face.
Good morning funny Sunday quotes are a wonderful way to congratulate your friends and create an inspirational mood for yourself. The last day of the week is a very special day and everyone can feel it.
Actually, Sunday is a relaxing day, whether for some people it's a hard one or a relaxed one. The quotes, sayings, and jokes in this post are meant to bring a light-hearted atmosphere to your Sunday mornings.
Read funny good morning quotes also.
Share these funny quotes for Sunday with your family members, friends, or on social media. You can use them in your WhatsApp status.
Funny Sunday Quotes
"It's Sunday, therefore I am 100% motivated to do nothing today!"
"Newton's Law of Sunday: Bodies at rest will continue resting till the wives notice and find some work for them!."
"Sunday is a day of rest." – Mark Morris
I have not been this excited about Sunday since last Sunday."
"She swears lazy Sundays were made for her. Doing whatever it is she wants to do, even if it is, nothing at all." – J. Iron
"On Sunday, I prepare for the week ahead by making unachievable To-Do lists and browsing the internet for ideas on how I can decorate my imaginary mansion."
"Good morning. Sunday is a day of reflection. A day in which we think of the week past, and of the week ahead. Have a happy Sunday." – Anthony T. Hincks
"Do not let Sunday be taken from you. If your soul has no Sunday, it becomes an orphan." – Albert Schweitzer
"Sunday is just like a superhero, swooping in to rescue the rest of the week."
"Oh dear Sunday, I want to sleep in your arms and have a fun day." – Santosh Kalwar
Time flows in a strange way on Sundays. "
"START THIS SUNDAY WITH A CLEAN HEART. NO DOUBT, NO TEARS, NO FEAR, NO WORRY."
"Sunday evenings often feel like the weekend is over before it's even begun."
"The hectic week has finally come to an end, and a new one is on the way already. At least, God has been kind enough to place a Sunday in between. Happy Sunday to you!"
"Sunday, for me, is all about being home with the family with no plans." – John Lasseter "Sunday is a day to refuel your soul and be grateful for your blessings."
Funny Sunday Quotes For Instagram
"A Sunday well-spent brings a week of content." – Proverb
"Happy Sunday! Remember that whatever you do and wherever you go, always carry a smile and a good mood with you."
"Happiness is a hot bath on a Sunday afternoon." – A.D. Posey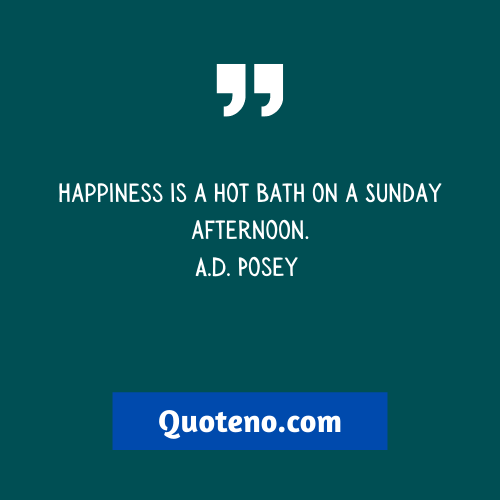 "Good morning dear. Sunday is a day of reflection. It is a day in which we think upon the week past, and of the week ahead." Enjoy your Sunday.
"This is Sunday, and the question arises, what will I start tomorrow?" – Kurt Vonnegut
"I just came up with a solution to the rampant unemployment. Make all the days of the week a Sunday! Just half kidding. Happy Sunday!."
"You know what Sunday is, it is a day with a lot of potential for naps." – Polly Horvath
"Saturdays are for adventures, Sundays are for cuddling." – Unknown
Funny Sunday Quotes For Facebook
"Ah, Sunday, the day of rest… now THAT'S something to be thankful for!" – Aaron P. Taylor
"SUNDAY. Take it slow and give your soul a chance to catch up with your body.
"Smile more than you cry, give more than you take, and love more than you hate."
"It can be sunny every day but not as authentic as on a Sunday. Enjoy this day!
"Good morning. Start where you are, use what you have, do what you can. Happy Sunday."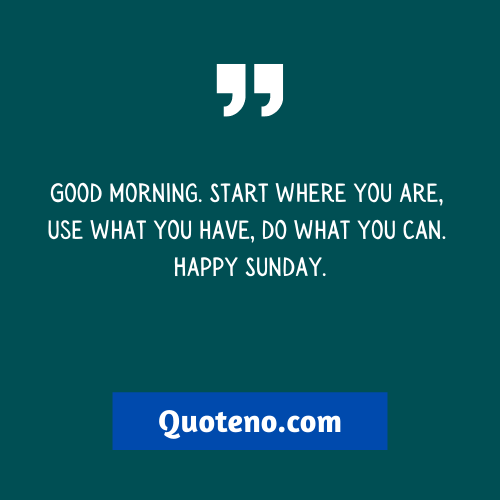 "I try not to work too many Sundays. At least on Sunday nights, I try to chill out a little bit. I call it Sunday Funday." – Miley Cyrus
"Let this Sunday be a rainbow for the entire upcoming week! Shine & smile!."
"Starting your day in gratitude will give you the right attitude for the rest of your day." – Sumit Gautam
"Sunday, the day for the language of leisure. Happy Sunday!."
---
I hope you like these short funny quotes about Sunday.
Read also: I'm sorry quotes