Morning is the period when your day starts. Beautiful good morning quotes with images related to your daily morning routine. Morning is when you can create a positive motivational, inspiring good thought to accomplish this miracle to believe on the brand new day.
Lovely good morning quotes are used to refresh your mind in the early morning. Sleep with a smile reminds your loved ones to be happy.
There is no clear consensus on what the purpose of good morning messages is, but some believe that they are a way to start the day with a positive attitude and a feeling of hope, and love to spread from you to others.
The good morning quote for love is to be present and to love yourself. You are beautiful and unique and deserve to be happy and loved.
Inspirational deep good morning quotes and good morning wishes from David Thoreau, Benjamin Franklin, and others are below.
Read also: funny good morning quotes
Let's get started.
Beautiful Good Morning Quotes
Write in your heart that every day is the best day of the year. Ralph Waldo Emerson
---
Today's goals: Coffee and kindness. Maybe two coffees, and then kindness. Nanea Hoffman
---
An early-morning walk is a blessing for the whole day. Henry David Thoreau
---
I wake up every morning at nine and grab the morning paper. Then I look at the obituary page. If my name is not on it, I get up. – Benjamin Franklin
---
Every morning, I wake up saying, 'I'm still alive, a miracle.' And so I keep on pushing. Jim Carrey
---
If you're changing the world, you're working on important things. You're excited to get up in the morning. – Larry Page
---
Smile in the mirror. Do that every morning and you'll start to see a big difference in your life. – Yoko Ono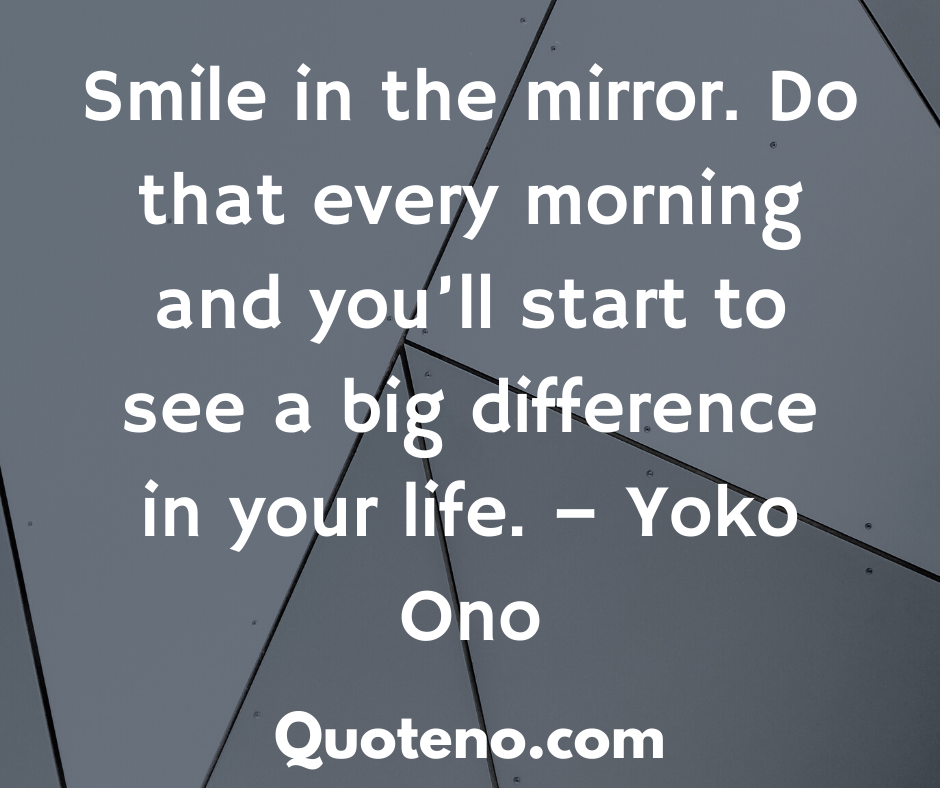 ---
Some people dream of success, while other people get up every morning and make it happen. – Wayne Huizenga
---
Morning comes whether you set the alarm or not. – Ursula K. Le Guin
---
I used to love night best but the older I get the more treasures and hope and joy I find in the mornings. – Terri Guillemets
---
Lose an hour in the morning, and you will spend all day looking for it. – Richard Whately
---
First thing every morning before you arise say out loud, 'I believe,' three times. – Ovid
---
When I wake up in the morning, I feel like a billionaire without paying taxes. – Ernie Banks
---
If you get up in the morning and think the future is going to be better, it is a bright day. Otherwise, it's not. – Elon Musk
---
Every morning was a cheerful invitation to make my life of equal simplicity, and I may say innocence, with Nature herself. – Henry David Thoreau
---
In these times you have to be an optimist to open your eyes when you awake in the morning. – Carl Sandburg
---
I arise in the morning torn between a desire to improve the world and a desire to enjoy the world.– E. B. White
---
One key to success is to have lunch at the time of day most people have breakfast. – Robert Brault
---
The breeze at dawn has secrets to tell you. Don't go back to sleep. – Rumi
---
With the new day comes new strength and new thoughts. – Eleanor Roosevelt
---
What is love? It is the morning and evening star. – Sinclair Lewis
---
A morning without you is a dwindled dawn. – Emily Dickinson
---
Good Morning Quotes For Him
---
Good morning, my love! Hope you have an awesome day!
---
I need you more than coffee beans this morning!
---
Good morning, babe! I just wanted to tell you that I love you and wish you a good day!
---
There isn't a thing I love more than waking up next to you. Good morning, beauty!
---
The best part of the morning is my body in your arms! I love waking up by your side, babe!
---
Good morning to the apple of my eye! Hope you were dreaming about me last night.
---
Good morning, baby! I am so happy to have you in my life!
---
Good morning, honey! Wish you were here!
---
Good Morning Messages For Love
---
Even when I close my eyes at night, I see you before me. You are the star of my dreams. I hope your morning is lovely.
---
Just the thought of you brightens up my morning. Good morning, my love!
---
All of my days are filled with the wonder of you and your love. Good morning and thank you for being the special woman in my life.
---
Good morning, my darling. I just wanted to let you know that you are always in my heart and that I am thinking of you.
---
You're the first thing I think about when I wake up. Good morning to the one girl that I will love forever.
---
As I wish you a good morning, I want you to know that I love you dearly and always will.
---
Wishing you a good morning because you make my mornings so enjoyable and my nights simply beautiful. I love you.
---
You deserve a good morning wish, and I'm sending one your way. It's packed with love from me to you, so have an outstanding day.
---
Share these wise good morning quotes with your love.