Black love quotes and sayings with pictures (images). If you are falling in love with black then these black love quotes for him help you to express your feelings.
If you want to express your love for your black girlfriend these black love quotes for her will help you to share your feelings with your loved one.
Send these quotes to others and let others feel the love that you have in your heart. Spread your love by sending these unique and witty quotes to surprise your black love. below is the list of black love quotes.
BLACK LOVE QUOTES [2023]
"Love is when another person's happiness is equally as important as your own."
"Darkness cannot drive out darkness; only light can do that. Hate cannot drive out hate; only love can do that." Martin Luther King, Jr.
"Black is a pearl in a woman's eye." George Chapman
"Love makes your soul crawl out from its hiding place." Zora Neale Hurston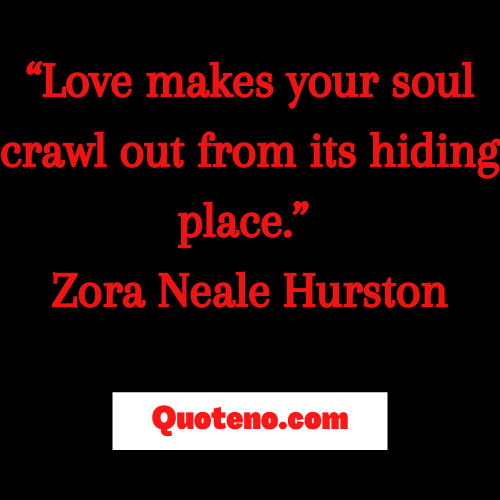 "BLACK LOVE LIVES IN THE MIDDLE OF ALL THIS HATE." ― Qwana M.
"My soul to keep is the ultimate love story with a black man and a black woman."
"Unconditional love will have the final word in reality." Martin Luther King, Jr.
"Everyone you meet comes with baggage, find someone who loves you enough to help you unpack."
"I know who I married, too. You're in me. When I touch you, your flesh communicates with my bones." ― Tayari Jones
"The healing will no longer be theorized and wished upon One day. We will be walking manifest of healing" ― Malebo Sephodi
"I do not dare touch you As you contemplate the day Quietly, privately, serenely I love seeing you that way" ― Margaret H
"Never be limited by other people's limited imaginations." Mae Jemison
"

You are somebody reason to me.

"

"I refuse to accept the view that mankind is so tragically bound to the starless midnight of racism and war that the bright daybreak of peace and brotherhood can never become a reality… I believe that unarmed truth and unconditional love will have the final word." Martin Luther King, Jr.

"Life is short, and it is up to you to make it sweet." Sarah Louise Delany

"You know, in Sophiatown we had very few educated Africans, but they were so broad in their reading. They all had books in their pockets. My husband was one of them. I don't think I would have stayed very long with him if he were different." ― Miriam Tlali

"As a teenager, I felt misunderstood. I felt confused. Somewhere in that confusion was me. Me I was destined to become." ― Daniel Abbott

"A man who stands for nothing will fall for anything." Malcolm X

How far you go in life depends on your being tender with the young, compassionate with the aged, sympathetic with the striving, and tolerant of the weak and strong. Because someday in your life you will have been all of these." George Washington Carver
Black Love Quotes for Him
Explore the list of black love quotes for him below.
"If you don't like something, change it. If you can't change it, change your attitude." Maya Angelou
"Black love is Black wealth." Nikki Giovanni
"There is nothing more to say when I see you than to say only: "I love you."
"I want to meet with you more often day after day."
"I think that I feel that I love you."
"Sometimes we fight, but no matter what I love you."
"I can accept failure, everyone fails at something. But I can't accept not trying."Michael Jordan
"Every great dream begins with a dreamer." Harriet Tubman
"Tell me why you chose me and I'll tell you why I chose you."
Black Love Quotes for Her
"It's interesting to see your hand in mine after all the past things."
"Better have a black face than being worried about black deeds." Robert Lee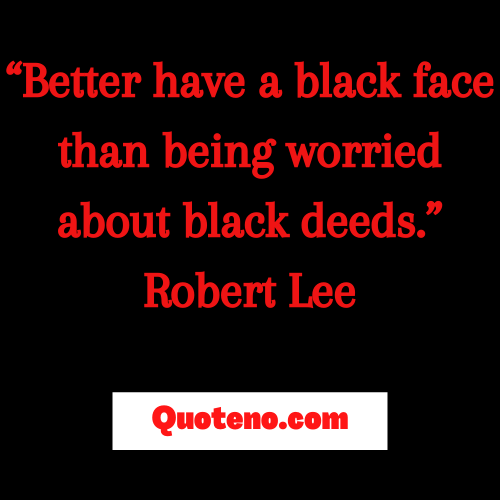 "I know you hate me now, but I am patient: please, forgive me."
"Defining myself, as opposed to being defined by others, is one of the most difficult challenges I face." Carol Moseley Braun
"By the way, I know that you are still single because you have been waiting for me for your whole life."
"Knowing what must be done does away with fear." Rosa Parks
"Nothing compares with You and I need only You."
"I've never seen a more beautiful girl than you are."
"Call me and I am right there, sweetheart."
Quotes About Black Love and Relationships
"I could not even imagine that I am gonna love such a wonderful person."
"I've never known such beautiful personalities as you are."
"You're the best gift ever given to me."
"Please forgive me for shouting at you, my love, I'll never do it again I promise."
"The part of my heart beats in your breast, my love."
"Let me give you a hug with this message, Hunny."
"I have learned over the years that when one's mind is made up, this diminishes fear; knowing what must be done does away with fear." Rosa Parks
Black Love Quotes For Couples
"I've never thought that I would fall in love with you so much."
"I wanted to be a friend of yours but desperately fell in love with you."
"The times may have changed, but the people are still the same. We're still looking for love, and that will always be our struggle as human beings." Halle Berry
" I hope we will live together with both on the Earth and in heaven, my love."
"We are one, the parts of something gorgeous and everlasting because we are in love."
"You and I are people who think the same, believe the same, but look like a man and woman."
"Happiness is what I feel when you're near to me."
"Besides, you are the number one hero in my dreams, my love."
"I have learned that success is to be measured not so much by the position that one has reached in life as by the obstacles which he has had to overcome while trying to succeed." Booker T. Washington
---
I hope You like the quotes about black love with pictures. Share your favorite quotes in the comment section below.