problem quotes and sayings with images. These quotes on problems give you incitement to find the solutions to the obstacles and issues you have in your life.
A problem is known as a situation, where a thing or person needs attention, and needs to fix or solve it. It may be a life, relationship, or family problem. Wherever the difficulty is there is an answer.
Suddenly if you face an unexpected problem it will stop you dead in your tracks. Rather than focusing on the issue, focus on how you fix it positively. We all face problems but the important is how we solve them.
There are two solutions to every problem: accept it, and solve it. Major hurdles are disheartening, and they are often inevitable. But it's your ability to think about problems and engage with them.
May these quotes inspire you as a problem solver. Share these problem quotes about life, relationship, and happiness with your family members, friends, or on social media. you can use them as a WhatsApp status.
---
Problem Quotes [2023]
"Don't tell God you have a big problem, tell your problem you have a big God."
"Happiness is not the absence of problems, it's the ability to deal with them." ― Steve Maraboli
"We should not give up and we should not allow the problem to defeat us." – A. P. J. Abdul Kalam
"I think that little by little I'll be able to solve my problems and survive." ― Frida Kahlo
"Every solution to every problem is simple. It's the distance between the two where the mystery lies." ― Derek Landy
"Every problem has in it the seeds of its own solution. If you don't have any problems, you don't get any seeds." – Norman Vincent Peale
"We cannot solve our problems with the same thinking we used when we created them." Albert Einstein
"Every problem is a gift – without problems, we would not grow." ― Anthony Robbins
"Problems are not stopped signs, they are guidelines." Robert Schuller
"Learn to reframe those things that appear to be problems into those things that give you an opportunity instead." Catherine Pulsifer
"The problems are solved, not by giving new information, but by arranging what we have known for long." ― Ludwig Wittgenstein
"Inside of every problem lies an opportunity." – Robert Kiyosaki
"There was never a night or a problem that could defeat sunrise or hope." Bernard Williams
"No matter what our problem, God is the solution." Pauline Creeden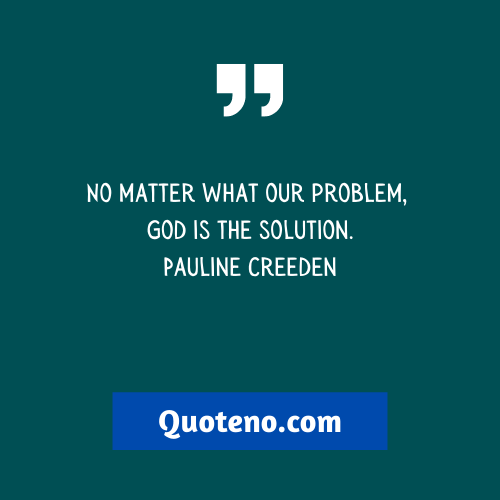 "Don't bother people for help without first trying to solve the problem yourself." – Colin Powell
"Our real problem, then, is not our strength today; it is rather the vital necessity of action today to ensure our strength tomorrow." Dwight Eisenhower
"The problem with being brought up in a house where the tone is negative is that as a child, you know no different."  Cherie-Anne Wilson
---
Problem Quotes About Life
"Problems are the gifts that make us dig out and figure out who we are, what we're made for, and what we're responsible to give back to life." Tony Robbins (life problem quotes)
"Life is not a problem to be solved, but a reality to be experienced." – Soren Kierkegaard
"The problem of life is to change worry into thinking and anxiety into creative action." Harold B. Walker
"Life without problems is a school without lessons." Anonymous
"One of the greatest problems of life, if not, in fact, the greatest, is that of learning the art of harmonious negotiation with others." Napoleon Hill
"Life is good when you forget about your problems, even if it's just for a little while." Anonymous
"Life isn't about living without problems, life is about solving problems."
"As long as you are happy with your life, you'll have fewer problems." Angelique Kidjo
"Life without problems isn't normal, so don't think having a problem destroys life because they are part of it."
"Enjoy life, despite the problems, they are solvable." Anonymous
"All life is problem-solving." – Karl Popper  
"In everybody's life, there's a point of no return. And in very few cases, a point where you can't go forward anymore. And when we reach that point, all we can do is quietly accept the fact. That's how we survive." ― Haruki Murakami
---
Funny Problem Quotes
"I have lots of hidden talents, the problem is even I can't find them."
"Science never solves a problem without creating ten more."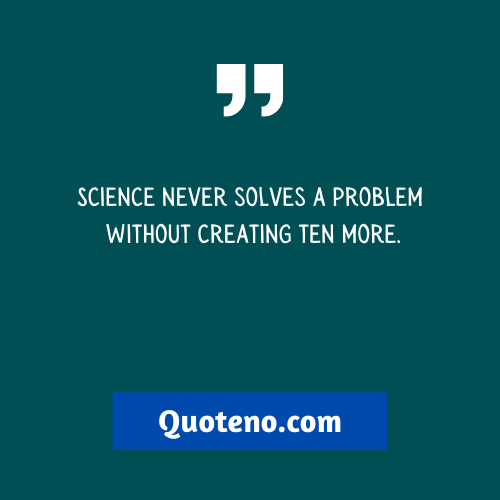 "I'm not really sure how many problems I have because math is one of the many."
"No problem is too big to run away from."
"Can't face a problem? Turn around."
"If you can't laugh at your own problems, call me and I'll laugh at them."
---
Now if you also face the problem don't worry about it no matter how big it is. you solve it wisely.
Share your favorite problem quote in the comment section below.
Read also: funny Sunday quotes