Frustration Quotes And Sayings With Images about life and work. If you are frustrated in your life and want to overcome your frustration then these quotes about frustration will help you to decrease the stress.
Frustration is a natural part of life everyone can affect by it. How you react in frustration shows your character. You don't need to react in a negative way and stay composed and positive.
Dealing with frustration and disappointment is very important because it's very harmful to your body and mental health.
We compiled a collection of wise, inspirational, and humorous frustration quotes, and proverbs from different sources available on the internet.
---
Frustration Quotes
"Motivation without mobilization means only frustration." – Nido Qubein
"Frustration is an indication of a lack of faith and trust in the Lord." – Bible
"It is hardly possible to build anything if frustration, bitterness and a mood of helplessness prevail." – Lech Walesa
"The only thing more frustrating than slanderers is those foolish enough to listen to them." ― Criss Jami
"Frustration is not a good enough reason to stop trying….death is." – Sameh Elsayed
"To conquer frustration, one must remain intensely focused on the outcome, not the obstacles." ― T.F. Hodge
" No matter how discouraged we get, God has not asked us to do the impossible." – George Grace
"You're frustrated because you keep waiting for the blooming of flowers of which you have yet to sow the seeds." – Steve Maraboli
"I need to stop getting into situations where all my options are potentially bad."― Jack Campbell
"I am very frustrated by fear of imagination, I don't think that's healthy." ― J.K. Rowling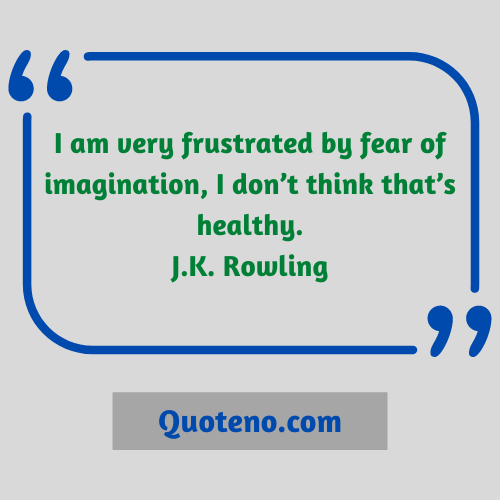 "Frustration is the compost from which the mushrooms of creativity grow." – Tumerica
"Laughter and tears are both responses to frustration and exhaustion…..I myself prefer to laugh since there is less cleaning up to do afterward." – Kurt Vonnegut
"The feeling of frustration forces some to seek inspiration." Sara Wellington
"A sense of humor is God's antidote for anger and frustration." – Rick Warren
"All that is necessary to break the spell of inertia and frustration is to — act as if it were impossible to fail." – Dorothea Brande
"You have control over yourself and that is the only person you can change. When you realize this you will save yourself a lot of frustration." Catherine Pulsifer
Overcoming Frustration Quotes
"Frustration, although quite painful at times, is a very positive and essential part of success." – Bo Bennett
"Hope fills the holes of my frustration in my heart." – Emanuel Cleaver
"All successful people learn that success is buried on the other side of frustration." – Tony Robbins
"In times of great stress or adversity, it's always best to keep busy, to plow your anger and your energy into something positive." – Lee Iacocca
"When you are angry or frustrated, what comes out? Whatever it is, it's a good indication of what you're made of." – H. Jackson Brown
"Frustration is commonly the difference between what you would like to be and what you are willing to sacrifice to become what you would like to be." – Unknown
"It's a lack of clarity that creates chaos and frustration. Those emotions are poison to any living goal." – Steve Maraboli
"Frustration is the first step toward improvement…It's only when I face frustration and use it to fuel my dedication that I feel myself moving forward." – John Bingham
"I've come to believe that all my past failures and frustration were actually laying the foundation for the understandings that have created the new level of living I now enjoy." – Anthony Robbins
Frustration Quotes About Life
"People need trouble — a little frustration to sharpen the spirit on, toughen it." – William Faulkner
"We all face similar setbacks and problems in life. How we decide to react to what is thrown at us is what determines our level of happiness or frustration." Folorunsho Mejabi
"I feel like you get more bees with honey. But that doesn't mean I don't get frustrated in my life. My way of dealing with frustration is to shut down and to think and speak logically." ― Beyonce Knowles
"The expectation is the mother of all frustration." – Antonio Banderas
"Explain your anger instead of expressing it, and you'll find solutions instead of arguments." – Unknown
"Consider how hard it is to change yourself and you'll understand what little chance you have in trying to change others." – Tom Robbins
"Thoughts that are powered by fear will cause feelings of anxiety, anger or frustration, which will manifest into your life and create negative or bad experiences." Joe Hinchliffe
"It is the awareness of unfulfilled desires which gives a nation the feeling that it has a mission and a destiny." – Eric Hoffer
"A life of frustration is inevitable for any coach whose main enjoyment is winning." ― Chuck Noll
"You throw the sand against the wind, And the wind blows it back again. – William Blake
"I was very sensitive, so when sensitivity has no place to go, it's often turned into anger or frustration. – Sam Levinson
Work Frustration Quotes
"The people sometimes who are closest to us are the ones who bear the brunt of our frustration." – Lynn Nottage
"If you are in a customer service role, your smile makes people a lot more amenable to work with you and you will certainly find a lot fewer people who will take their frustration out on you." Byron Pulsifer
"Our ability to tolerate frustration can be especially low when we are under time pressure or have too many things to do, a significant feature of many modern workplaces." Russell Kolts
"Frustration is a very positive sign. It means that the solution to your problem is within range, but what you're currently doing isn't working, and you need to change your approach in order to achieve your goal." – Anthony Robbins
---
I hope you like these quotes on frustration. Share your favorite quote in the comment section below.
Read also: victory quotes