Forgive me quotes with beautiful images. If you forgive anyone you have a big heart and you are a strong person. It's a very difficult line to say to anyone please forgive me.
Especially when you know you broke the heart of a special person however there is no better way to Heal a broken heart instead through forgiveness. We compiled the list of the I m sorry and please forgive me quotes for him and her.
If you want to apologize to your friend or lover and you don't have any perfect words for him to say sorry. You don't need to worry we compiled the best list of please forgive me quotes for him and her.
Pick your favorite quote from below the list of forgiveness quotes and share or text them and strengthen your relationship for a long time.
FORGIVE ME QUOTES
---
"If you can't forgive and forget, pick one." –Robert Brault
"Always forgive your enemies – nothing annoys them so much." –Oscar Wilde
"Forgiveness does not change the past, but it does enlarge the future." –Paul Boose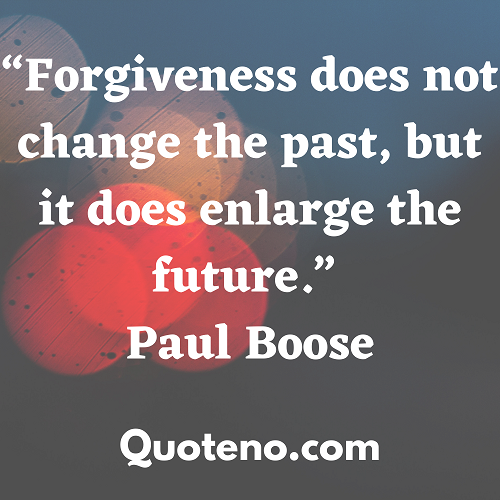 "I know it will be very hard for you to forgive me, but I want you to look into my eyes to see that I am truly sorry. I cherish you. " –Unknown
"I find that when I think I am asking God to forgive me I am often in reality. asking Him not to forgive me but to excuse me. " –C. S. Lewis
"Forgiveness is the final form of love. " — Reinhold Niebuhr
"The Christian life is not a constant high. I have my moments of deep discouragement. I have to go to God in prayer with tears in my eyes, and say, 'O God, forgive me,' or 'Help me. " –Billy Graham
"I'm not perfect. Remember that, and try to forgive me when I fail you. " –Elizabeth Lowell
"Forgiving is not forgetting. It's letting go of the hurt. " –Kathy
"I wish I could erase the memories of the feeling that I have make you go through a lot just because of me, am sorry my honey bunny. " –Unknown
"To be a Christian means to forgive the inexcusable, because God has forgiven the inexcusable in you. " –C.S. Lewis
"God forgive me if I do wrong in following with ardor the strongest instincts of my nature. " –Julia Ward Howe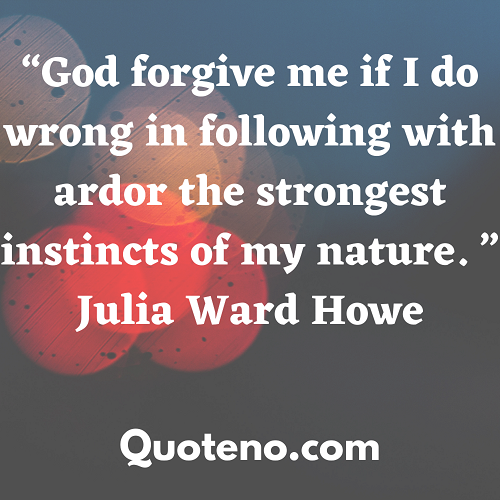 "Forgive me for noting that conservatives seem to believe that the rich will work harder if we give them more, and the poor will work harder if we give them less. " –E. J. Dionne
"Lord please forgive me for my sinning, I ain't saying that I'm finished but I'm praying in advance Cause the way her eyes glance like they playing in my pants" — J Cole
"I pray to you God to forgive me from all my sins, to allow me to glorify you in every possible way. " –Mohamed Atta
"Your sins are great? Just tell the Lord: Forgive me, help me to get up again, change my heart! ." –Pope Francis
"Forgive me, Spirit of my spirit, for this, that I have found it easier to read the mystery told in tears and understood Thee better in sorrow than in joy. " –George William Russell
"You must forgive me, for I struggled only for you. " –Emily Jane Bronte
"Forgiveness is the key to action and freedom. " — Hannah Arendt
"Forgive, O Lord, my little jokes on Thee, And I'll forgive Thy great big one on me. " –Robert Frost
"Forgiveness is choosing to love. It is the first skill of self-giving love. " –Mohandas K. Gandhi
"I know it is hard for you to believe that I love, care, respect, you so much, I wish you know what am going through. Please am sorry my angel. " –Unknown
"The more we know, the better we forgive. Those who feel deeply feel for all living beings. " –Madame De Stael
"I feel like God has forgiven me of so much, that I will forgive everyone who has hurt us. " –Jim Bakker
"Never forget that to forgive yourself is to release trapped energy that could be doing good work in the world. " –D. Patrick Miller
"We think of the noble object for which the professor appears tonight, we may be assured that the Lord will forgive anyone who will laugh at the professor. " — Stephen Leacock
"Forgive me for being so ordinary while claiming to know so extraordinary a God. " –Jim Elliot
"Never forget the nine most important words of any family- I love you. You are beautiful. Please forgive me. " –H Jackson Brown Jr
"Please understand. Please forgive me. I prayed every day for you to be alive until hope became painful. Don't hate me. I still love you. " –Lauren Oliver
"If someone can't forgive, it's because he does not love" ― Bangambiki Habyarimana
"Hope you'll forgive me, never meant wrong. Tried to be patient, but waited too long. But I would've come back. But I would've come back for you" –Drake
"Please forgive me for laughing when you fall. I'm so sorry but I never cared at all. " -Five Finger Death Punch
"Since God has given me a cheerful heart, He will forgive me for serving Him cheerfully. " —Joseph Haydn
"Forgive me, O Heavenly Father, according to the multitude of Thy mercies. I have listed in my heart to break a man's skull and scatter the stench of his brains across several people's backyards. " –Barbara Kingsolver
---
Conclusion
forgiveness is a kind. we all adopt the habit of forgiveness for a long relationship. if we forgive each other is good for our mental health also.
hope you like the collection of quotes on forgiving me. Share your favorite quotation in the comment section below.
Read Also: loner quotes